Aloha! Crazy Days of Summer Photo Challenge - Week Nine - Bubbles
I am actually joining my Aloha Friday with my Crazy Days of Summer Post!
For Aloha Friday, we ask a question..
Simple question, simple answer...
Then take it easy and enjoy the weekend!
My Photo Challenge this week was bubbles...
So, I got to thinking...
Here is my Aloha Friday Question
What is your favorite CHEWING GUM for blowing bubbles?
My answer:
We didn't have any, so we went with the other type of Bubbles!
(Although, I do love Double Bubble!)
Enjoy the Photos!!!
Another Crazy Day of Summer...
This week's theme--- BUBBLES!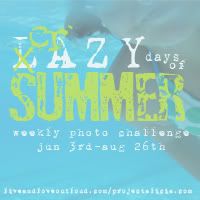 Here we go....
Enjoy!!!!!