Crazy Days of Summer - Week One : Photo Challenge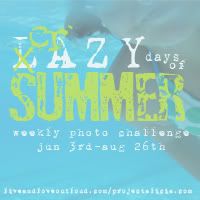 There is no hiding my love of photography.
I love taking pictures and looking at pictures.
There are so many great blogs out there that have amazing photos on it.
One blog that I found a while back is
Alicia's
.
Her photography is awesome and I am telling you...
If she ever moves near us, I am so going to save money and hope that she says she would love to do a photo shoot with
Broxton
. :)
I have decided to try and link up with her
Crazy Days of Summer Photo Challenge
..
This week: Flowers.