Thinking ahead with Cymax Baby Bedding
One thing I wish I would have thought more about when deciding on Broxton's room was what would eventually happen with the furniture when he grew up!
I have always said that I wanted to have two children…
So, I knew I would need items that would stand the "test of time."
Well, not only that… But I did not want to buy something that was going to fall apart!
I had several friends tell me, "You do not need to spend money on a changing table."
I knew that I wanted one…
My brother had one, all the other babies I knew had one…
Where else was I going to change his diaper and get him dressed?
Put the lotion on him after his bath?
I know some people use their dresser top for that, but Broxton did not have that kind of dresser.
He had the dresser that my Nana gave to me…
It was the tall one, that had the top that opened UP..
Not a place to change a baby.
But, what would I use it for after that time period?
We did think ahead when we were looking at baby cribs though.
I knew that they had tons out on the market.
I knew that when we finally did buy one, I wanted to get one of the convertible cribs that you could use for more than the first couple years.

We looked and looked and the one we went with, well…
It should last us for quite some time!
It started out as a baby bed, with the mattress level being able to be moved…
Now that
Broxton
is a "big boy" we took the bed and are now using it as the toddler bed.
Once he is older, we can then turn it into a twin bed!
Talk about getting our moneys worth!
Looking ahead to whenever we have our next baby.
If / When… You know what I mean!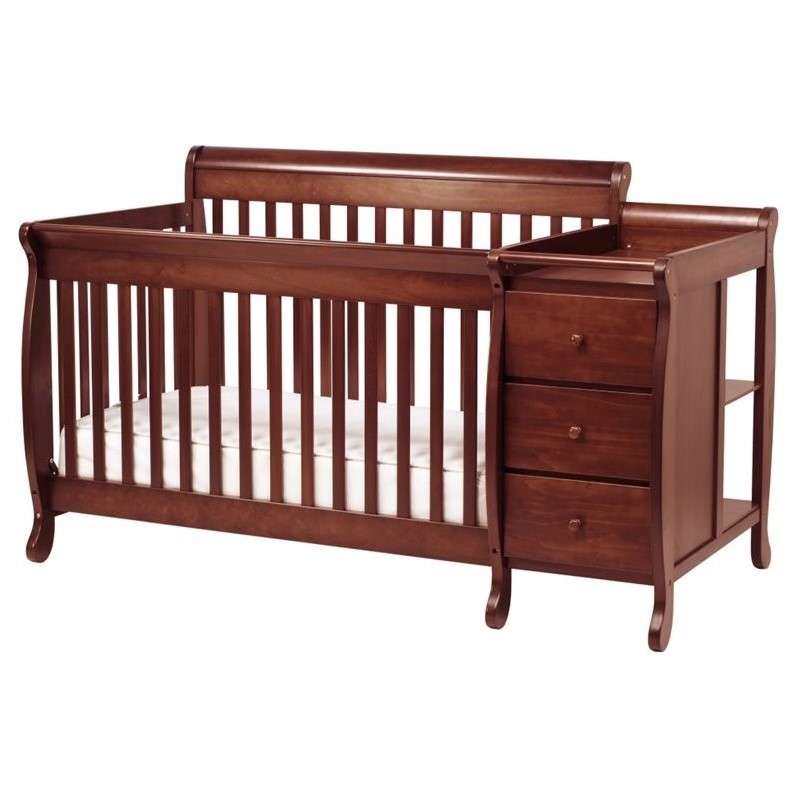 I have been looking online at all that is out there.
I was recently made aware of the DaVinci Kalani brand of furniture.
Right now, you can actually purchase the set that includes both the 4-in-1 Convertible Crib and the changing table/dresser.
I really like this, as the changing table is actually the dresser!
Talk about clearing up space in the room…
Also not having a big changing table to find what to do with after you no longer need it…
If you think about it…
You buy this set and you are good to go..
The bed grows with your child, as well as the changing table/dresser combo!

I feel as thought I learned alot the first time around...
I think that whenever we have another baby, I will be more prepared!
So, what did you do when you decorated your nursery?
Did you go for multi functional furniture?